29th Neuroscience conference
About conference
ABOUT CONFERENCE
EuroSciCon is Europe's largest and most vital scientific place that is a junction for the academicians and business specialists to make networks. With over sixteen years of Life Science Communication, it focuses on to Spearheading the Transformation of Medical Analysis into data through Scientific Gatherings and Networking. It supports the Rare Care Britain organization, EuroSciCon is a member of Royal Society of Biology, Institute of Biomedical Science (IBMS) and British Society for Immunology. Our multi skilled and multispecialty approach creates a novel expertise that can't be found with in a specialist society which distinction has propelled our growth towards Scientific fortuity.
Conference Name
Place & Date:
Sydney, Australia | February 20-21, 2019

The EuroSciCon will be organizing the Neuroscience 2019 which is going to be held on February 20-21, 2019 in Sydney, Australia, focusing on achievements on Neuroscience. The theme of this year's meeting is Exploring the Modern Trends & Innovation in Neuroscience Research for Wellbeing", which will provide an international platform for discussion and sharing the emerging research in the field Neuroscience.
Why to attend the conference
Neuroscience 2019 will provide an opportunity for all stakeholders working on Neurology, Alzheimer's disease and Dementia to talk about their work. Neurocognitive disorders will congregate renowned speakers, principal investigators, experts, neurologist's and Dementia researchers from both academia and health care industry will join together to discuss their views and research. The conference will be comprised of sessions by world class experts in the field of neuroscience and neurology. In Neuroscience 2019 conference international symposiums, B2B meetings, international workshops will also be organized to discuss the specific topics in the field of and Neurology and Neuroscience.
Target Audience:
Neurologists and Directors
Physicians
Specialists
researchers
Health care professionals
Professors
Industrial Experts
Nutritional Scientists
Lecturers and Students from Academia in the study of Dementia
Students from Academia in the research of Neurology
About Sydney
Sydney, the capital of New South Wales, Australia is known as the Harbour City. It's the largest, city with a population of around 4 million. It has an enviable reputation as one of the worlds most beautiful and lies amid a seductive intermingling of land and sea.
Sydney is a major global city and one of the most important cities for finance in the Asia-Pacific. Sydney is built around a huge harbor and hosts many tourist attractions as well as a number of beaches, bays and a couple of national parks.
Brimming with history, nature, culture, art, fashion, cuisine, design, Sydney is set next to miles of ocean coastline and sandy surf beaches. Long-term immigration has led to the city's reputation as one of the most culturally and ethnically diverse cities in Australia and the world. The city is also home to the Sydney Opera House and the Sydney Harbour Bridge, two of the most iconic structures on this planet. Sydney's 4,757,083 residents sprawl over an area of more than 12,350km².
Sessions and Tracks
1.Neurology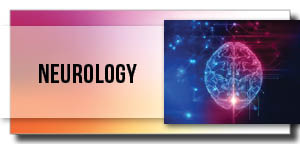 Neurology is a branch of science which deals with nervous system disorders(diagnosis and treatment of all categories of conditions and disease involving the central and peripheral nervous systems) including nerve coverings, bloodvessels and effector tissue, such as muscle. Neurological practice depend on the field of neuroscience, which is the scientific study of the nervous system.
Neuromuscular disease
Sleep Medicine
Pain Management
Behavioral neurology
Neurorehabilitation
Behavioral neurology
Child neurology
2. Neurosurgery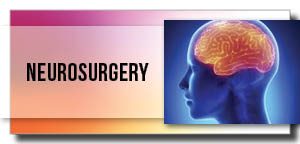 Neurosurgery is the medical specialty concerned with the prevention, diagnosis, surgical treatment, and rehabilitation of disorders that affect any portion of the nervoussystem including the brain, spinalcord, peripheral nerves and extra-cranial cerebrovascularsystem. Neurosurgery involves most neurosurgical conditions including neuro-trauma and other neuro-emergencies such as intracranial hemorrhage.
Neurosurgery
Pediatric Neurosurgery
Brain and spinal cord injury
Clinical Nursing
Vascular Neurosurgery
Healthcare Nursing
3. Cognitive Neuroscience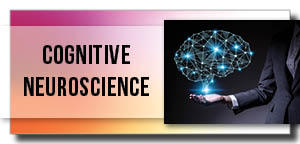 Cognitive neuroscience is branch of Neuroscience which studies the biological processes and aspects that underlie cognition, with a specific focus on the neural connections in the brain which are involved in mental processes. It deals how cognitive activities are affected or controlled by neural circuits in the brain.Cognitiveneuroscience is branch of both neuroscience and psychology, overlapping with disciplines such as physiological psychology, cognitive psychology, and neuropsychology. Cognitive neuroscience depend on upon theories in cognitive science coupled with evidence from Neuropsychology, and Computational modeling
Neurobiology
Cognitive psychology
Neuropsychology
Experimental Psychology
Physiological psychology
Cognitive genomics
4. Neurological and Neurodegenerative disorders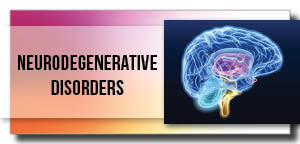 Neurological disorder is any disorder of the nervous system which includes Structural, biochemical or electrical abnormalities in the brain, spinal cord or other nerves can result in a range of symptoms. Examples of Neurological disorders include paralysis, muscle weakness, poor coordination, loss of sensation, seizures, confusion, pain and altered levels of consciousness.
Neurodegenerative diseases are incurable and debilitating conditions which results in progressive degeneration and/or death of nerve cells. This causes problems like ataxias and dementias. Dementias and Alzheimer's are responsible for greatest burden of neurodegenerative diseases.
Huntington's disease and muscular dystrophy
Stroke
Epilepsy
Parkinson's disease
Alzheimer's disease
5. Neurotherapeutics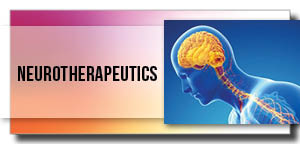 Neurotherapeutics is an older term for the treatment of disorders that affect the nervous system which psychological, psychiatric and nervous disorders. Neurotherapeutics medical journal covering research on experimental treatments of neurological disorders. Neurotherapeutics includes Stem cells and treatment, Nerve injury and repair Clinical Case report, Neurogenesis, cell and gene based approach and Neurotransmitter release and cell repair.
Ischemic stroke
Transient Ischemic attack
Hemorrhagic stroke
Acute Brain Injury
GENDCSS (NIH)
Brain and cardiac monitoring
6. Neurocardiology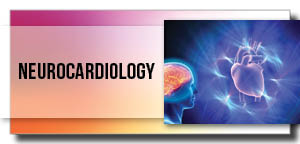 Neurocardiology talk about the pathophysiological interplays of the nervous and cardiovascular systems. Neurocardiology is the study of the neurophysiological, neurological and neuroanatomical aspects of cardiology which especially includes the neurological origins of cardiac disorders. The continuous communication between the heart and the brain has proved invaluable to interdisciplinary fields of neurological and cardiac diseases. The effects of stress on the heart are studied in terms of the heart's interactions with both central nervous system and peripheral nervous system. Clinical issues in Neurocardiology comprise hypoxic-ischemic brain injury, neurogenic stress cardiomyopathy, cerebral embolism, encephalopathy, neurologic sequelae of cardiac and thoracic surgery and cardiac interventions, and cardiovascular findings in patients with primary neurological disease.
Brain and Cardiac Anesthesiology
Neurocardiac Axis Link
Arrhythmias
Maintaining Homeostasis
Changes in Neural Oscillations
Imbalance of Autonomic Neural Inputs
7. Neuropsychology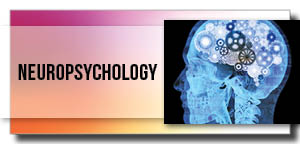 Neuropsychology deals with the structure and function of the brain as they relate to specific psychological processes and behaviors. Neuropsychology is an experimental field of psychology which aims to understand how behavior and cognition are influenced by brain functioning and is concerned with the diagnosis and treatment of behavioral and cognitive effects of neurological disorders
Neuropsychiatry
Behavioral neurology
Cognitive psychology
Cognitive Science
8. Neuro-oncology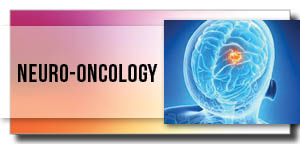 Neuro-oncology deals with brain and spinal cord neoplasms, many of which are very dangerous and life-threatening (astrocytoma, glioma, glioblastoma multiforme,ependymoma, pontine glioma and brain stem tumors. Among malignant brain cancers, gliomas of the brainstem , glioblastoma multiforme, and high-grade (highly anaplastic) astrocytoma are among the worst.
CNS tumours
Metastatic tumours of CNS
Skull Metastasis
Spinal Metastasis
Intracranial Metastasis
9. Neuropediatrics and Neuro-Geriatrics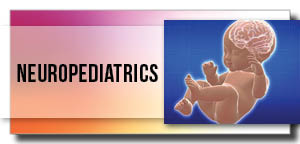 Pediatric neurology (or) child neurology refers to a specialized division of medicine that deals with the diagnosis and management of neurological conditions in neonates, infants, children and adolescents. The discipline of child neurology comprises diseases and disorders of the spinal cord, brain, peripheral nervous system, autonomic nervous system, muscles and blood vessels that affect individuals in these age groups.
Geriatric neurology is well-defined by its expertise in the diagnosis, treatment and care of neurological conditions that affect elderly and by its unique body of knowledge regarding the aging nervous system, its susceptibility to specific neurological disorders, and its influence on the prevalence and expression of neurological disease.
Pediatric Psychology
Epilepsy in Children
Neonatal encephalopathy
Autism
10. Brain disorders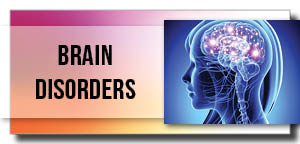 Brain is the most complex and sensitive organ in body. Minute damages to brain might cause devastating consequences leading to several brain disorders. It may occur in early childhood causing developmental disorders such as autism and dyslexia. Psychiatric diseases such as depression and schizophrenia are typically diagnosed in teens or early adulthood and as we age we become increasingly susceptible to Alzheimer's disease, Parkinson's disease, stroke, and other diseases.
Brain injury
Brain tumor
Traumatic brain injury
Anxiety
Bipolar disorders
11. Neuromuscular disorders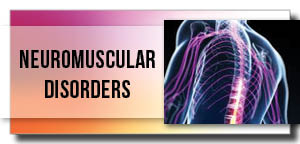 Neuromuscular diseases are those which affects the muscles and/or their direct nervous system control; problems with central nervous control can cause either spasticity or some degree of paralysis depending on the location and the nature of the problem. Examples comprises central disorders which include cerebrovascular accident, Parkinson's disease, multiple sclerosis, Huntington's disease and Creutzfeldt–Jakob disease. Spinal muscular atrophies are disorders of neuron while amyotrophic lateral sclerosis is a mixed upper and lower motor neuron condition.
Multiple sclerosis
Muscular dystrophy
Myopathy
Peripheral Neuropathy
Amyotrophic lateral sclerosis
Myasthenia gravis
12. Dementia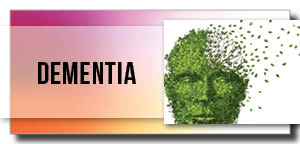 Dementia is usually caused by degeneration in the cerebral cortex, the part of the brain responsible for thoughts, memories, actions, and personality. Death of brain cells in this region leads to the cognitive impairments that characterize dementia. Causes of dementia include head injury, brain tumors, infections, hormone disorders, metabolic disorders, hypoxia, nutritional deficiencies, drug abuse, or chronic alcoholism. Unfortunately, most disorders associated with dementia are progressive, degenerative and irreversible. The two major degenerative causes of dementia are Alzheimer's disease and vascular dementia Multiple neuropathologic processes may underlie dementia, including both neurodegenerative diseases and vascular disease. Dementia is most common in elderly individuals, with advancing age being the strongest risk factor
Lewy Body Dementia
Frontotemporal Dementia
Huntington's Disease
Normal Pressure Hydrocephalus
Wernicke-Korsakoff Syndrome
13. Neurophysiology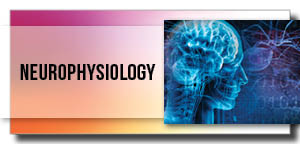 Neurophysiology is a division of neuroscience and physiology that is concerned with study of the functioning of nervous system. Neurophysiology research include electrophysiological recordings such as patch clamp, voltage clamp, extracellular single-unit recording and recording of local field potentials. Neurophysiology is interrelated to electrophysiology, neuroanatomy, psychology and mathematical neuroscience. It has medical applications in clinical neurophysiology and clinical neuroscience.
Disorder Diagnostics Modalities
Surgical Neurophysiology
Neurophysiology of Pain
Systemic Neurophysiology
Metabolic Disorders in Neurophysiology
Neurophysiology Facilitation of Respiration
Learn More
Universities in Asia
National University of Singapore (NUS) | The University of Tokyo | National University of Singapore (NUS) | Kyoto University | University of Hong Kong (HKU) | Peking University | Seoul National University (SNU) | Peking University | National Taiwan University (NTU) | Tsinghua University | Osaka University | The Chinese University of Hong Kong (CUHK) | Fudan University | The Hong Kong University of Science and Technology (HKUST) | Taipei Medical University | Mahidol University | KAIST - Korea Advanced Institute of Science and Technology | Yonsei University | Shanghai Jiao Tong University | Nanyang Technological University (NTU) | Chulalongkorn University | Tohoku University | Kyushu University | Nagoya University | Sungkyunkwan University | Hokkaido University | University of Science and Technology of China | Pohang University of Science and Technology (POSTECH) | Korea University | University Sains Malaysia (USM) |University of Delhi | University Putra Malaysia (UPM) | Indian Institute of Technology Bombay (IITB) | University of the Philippines | Kyung Hee University | National Yang Ming University
Universities in Europe
Bristol University | Dublin Neurological Institute Utrecht University | Inserm - French National Institute of Health and Medical Research | Irish Institute of Clinical Neuroscience | Karolinska Institute | Keele University | Leiden University | Maastricht University | Max Planck Society | Netherlands Institute for Neuroscience | Nottingham Trent University | Oxford Brookes University | Plymouth University | Radboud University | UCL (University College London) | University of Amsterdam | University of Birmingham | University of Bonn | University of Bordeaux |University of Bristol | University of Cambridge | University of Edinburgh | University of Gothenburg | University of Groningen | University of Milan | University of Nottingham | University of Oxford | University of Pierre and Marie Curie | University of Sheffield | VU University Amsterdam | University of Cambridge|
Universities in USA
Neuroscience Research Institute, University of Vermont, Neuroscience Graduate Program, Program in Behavioral Neuroscience, UIC Graduate Program in Neuroscience, Philosophy-Neuroscience-Psychology Program, Department of Cell Biology and Neuroscience, Yale School of Medicine Department Of Neuroscience, Department of Neurology, Harvard Medical Neuro Biology,Department of Anatomy and Neurobiology, Department of Cell Biology and Neuroscience, UNC Neuroscience Center, Carrick Institute For Graduate Studies
Asian Neurology Societies
Indian Academy of Neurology | Asian Australasian Society of Neurological Surgeons | World Federation of Neurology | Neurological Society of India |Neurology Conferences 2019 Europe | Alzheimer's Disease Association, Singapore | Indonesian Neurology Association | Alzheimer's Conferences | Asian Society Against Dementia |Chinese Stroke Association | Chinese Society for Neuroscience | Chinese medical association
European Neurology Societies
Alzheimer's Research UK |European Academy of Neurology | Neuroscience Meetings | Alzheimer Europe | Alzheimer Portugal | Alzheimer Society of Finland | Czech Alzheimer Society | Dutch Society of Pediatric Neurology |European Alzheimer's Disease Neuroimaging Initiative | European Brain Council |European Federation of Neurological Societies | European Parkinson's Disease Association | European Pediatric Neurology Society |International Society of Neuroimmunology | Neuroimmunology Conferences | Neuroscience Conferences 2019 USA | Parkinson's UK | SINS - Italian Society for Neuroscience | Society of British Neurological Surgeons | The Swedish Parkinson Academy | UK Synaesthesia Association | Alzheimer Society of Ireland | Association of British Neurologists
Neurology Hospitals in Asia
Gleneagles Hospital Singapore | Wooridul Spine Hospital | ID Hospital - Seoul | Parkway Health | Xinqiao Hospital Third Military Medical University | National Hospital Organization | Chang Gung Memorial Hospital |Gleneagles Global Hospitals | Rambam Medical Center Gleneagles Medical Centre Penang |Bumrungrad Hospital| Gleneagles Medical Center |Artemis Health Institute |Gleneagles Hospitals
Neurology Hospitals in Europe
Ruber International Hospital | Neurology Departments Of Medical Center in Solingen | Neurology Clinic Of Asklepios Medical Group |Neurology Clinic Of Charite | Neurology Department Of Meoclinic Hospitals | National Hospital for Neurology and Neurosurgery | Hospital Sant Joan de Déu Barcelona| HM Hospital Universitario Madrid | Universitätsklinikum Freiburg | Universitätsklinikum Heidelberg | Neurology of the University Hospital Erlangen | Schön Klinik München Schwabing | Center of Neurology Moscow |Bakoulev Center for Cardiovascular Surgery Russian Academy of Medical Sciences
Neurology Hospitals in USA
Northwestern Memorial Hospital | University of California–San Francisco Medical Center |Hospitals of the University of Pennsylvania | Mayo Clinic | Rochester, Minnesota | Johns Hopkins Hospital | Johns Hopkins Hospital | Neuroscience Conferences | Cleveland Clinic | UCSF Medical Center | New York-Presbyterian Hospital-Columbia and Cornell | Massachusetts General Hospital
Neurology and Neuroscience Journals
Journal of Neurology and Neurophysiology| Autism-Open Access | Journal of Spine & Neurosurgery | Journal of Traumatic Stress Disorders & Treatment | Journal of Neurology and Neuroscience | Journal of Depression and Anxiety | Neuropsychiatry | Journal of Addiction Research & Therapy| Journal of Alzheimers Disease & Parkinsonism | International Journal of Emergency Mental Health and Human Resilience| Journal of Multiple Sclerosis | International Journal of Neurorehabilitation | Journal of Psychiatry | Journal of Novel Physiotherapies | Neuropsychiatry Meeting | Journal of Psychology & Psychotherapy | Journal of Gerontology & Geriatric Research | Journal of Clinical Case Reports |Journal of Neurological Disorders | Journal of Trauma & Treatment | Journal of Addictive Behaviors Therapy & Rehabilitation | Journal of Spine | Journal of Neuroinfectious Diseases | Neuropsychiatry | Journal of Neuroinformatics and Neuroimaging | Journal of Translational Neurosciences | Neurology Journal of Advances in Neurology and Neurosciences | Restorative Neurology and Neuroscience | Neurology and Psychology Journals | Neuroscience Meetings | Current Neurology and Neuroscience | Archives of Neuroscience | Journal of Integrative Neuroscience | British Journal of Neuroscience Nursing | Functional Neurology |The Journal of Mathematical Neuroscience | Neuropharmacology Conferences | Journal of Neurology and Epidemiology | Future clinical researchers in neurology |International Journal of Neurology and Neurosurgery | Neurosurgery Conferences | Springer for several neuroscience journals | EC Neurology - ECronicon Open Access
Market Analysis
It is our pleasure to welcome you to the Neuroscience 2019 conference to be held in Sydney, Australia from February 21-22, 2019.
The organizing committee is gearing up for an exciting and informative program on a variety of topics, poster presentations and various programs for participants from all over the world. Unsurpassed substantiation cure for Neurocognitive disorders clearly shows that the close association of families and careers in the care of their loved ones is key to improving early revealing of Vascular Dementia, renewal to a healthy weight and sustaining long term wellbeing.
This conference will increase knowledge, provide support, assist learning and allow to seek out applicable services and to develop the best environment to support recovery from these complex and devastating diseases.
Market Analysis
Neuroscience is the scientific study of the nervous system. It is a multidisciplinary branch of biology,that combines physiology, anatomy, molecular biology, developmental biology, cytology, mathematical modeling and psychology to understand the fundamental and emergent properties of neurons and neural circuits.
Neurocognitive disorders are characterized by decline from an attained level of cognitive functioning mainly when physical changes can be seen to have occurred in brain, such as after neurological and mental illness, drug use, or brain injury. Neurocognitive disorders (NCDs) are a category of conditions that include dementia, amnesia, Alzheimer's disease, Mild cognitive impairment, Attention deficit hyperactive disorder, Hallucinogen persisting perception disorder, cerebellar cognitive affective syndrome, post-operative cognitive dysfunction, HIV associated neurocognitive disorder.
Alzheimer's disease is the most common form of dementia accounting for 50% to 70% of all cases. It mostly occurs in the older people who are 65 years and above. Moreover, growing awareness level regarding its symptoms, such as partial dementia, is projected to boost the demand. Currently, there are an estimated 4 million individuals with dementia in the USA with more than 100 000 deaths annually. The global market for Alzheimer's disease reached $10.2 billion in 2012. The market is expected to decrease to $9.5 billion in 2017 for a CAGR of -1.5%.
The Alzheimer's Association funds independent investigators worldwide, they have awarded over $335 million to more than 2,250 projects. The global cost of Alzheimer's and dementia is estimated to be $605 billion, which is equivalent to 1% of the entire world's gross domestic product.
Aggregate Cost of Care by Payer for Americans Age 65 and Older with Alzheimer's Disease and Other Dementias: Medicare $113 Billion, Medicaid $41 Billion, Out of pocket $44 Billion, Other $29 Billion.
Dementia is widely considered the second most common cause of dementia after Alzheimer's disease, accounting for 10 percent of cases. Many experts believe that vascular dementia remains underdiagnosed like Alzheimer's disease even though it's recognized as common. The global market for treatments for syndromes of dementia and movement disorders was valued at 10.5 billion in 2011 and should reach $11.1 billion in 2012. Total market value is expected to reach $16.7 billion in 2017 after increasing at a five-year compound annual growth rate (CAGR) of 8.5%.
Amnestic Disorders are a group of disorders that involve loss of memories previously established, loss of the ability to create new memories, or loss of the ability to learn new information.1 In general, Amnestic Disorders are caused by structural or chemical damage to parts of the brain.
People who suffer from Amnestic Disorders usually experience difficulty recalling events that happened in the past or facts they have learned prior to diagnosis. This type of amnesia is known as retrograde amnesia. Some people may also experience symptoms of anterograde amnesia, which involves the inability to learn new facts or retain new memories.
The global amnesia therapeutics market was worth $112m in 2011, and is forecast to grow at a Compound Annual Growth Rate (CAGR) of 3.5% to reach $147m by 2019. This growth is primarily attributed to the increase in the general population and diagnosis rate across the seven major markets (the US, the UK, Japan, Germany, Spain, Italy and France).
Why Sydney
Sydney, the capital of New South Wales, Australia is known as the Harbour City. It's the largest, city with a population of around 4 million. It has an enviable reputation as one of the worlds most beautiful and lies amid a seductive intermingling of land and sea.
Sydney is a major global city and one of the most important cities for finance in the Asia-Pacific. Sydney is built around a huge harbor and hosts many tourist attractions as well as a number of beaches, bays and a couple of national parks.
Brimming with history, nature, culture, art, fashion, cuisine, design, Sydney is set next to miles of ocean coastline and sandy surf beaches. Long-term immigration has led to the city's reputation as one of the most culturally and ethnically diverse cities in Australia and the world. The city is also home to the Sydney Opera House and the Sydney Harbour Bridge, two of the most iconic structures on this planet. Sydney's 4,757,083 residents sprawl over an area of more than 12,350km².
Companies Associated with Neurology in Australia:
The Janssen Pharmaceutical Companies of Johnson & Johnson
Bristol-Myers Squibb
Lundbeck
Otsuka Pharmaceutical Companies (U.S.)
Sanofi
Pfizer
AstraZeneca
NHS
Novartis
Eli Lilly and Company
Major Neurological Associations around the Globe:
Neuropathy Association
The brain & behavior research foundation
Alzheimer's Association
American Academy of Neurology
European Neurological Societies
World Federation of Neurology
Spanish Society of Neurology
Major Neurological Associations in Italy
Hilarescere Foundation in Italy
Italian MS society in Italy
Southern Clinical Neurological Society
ESNR European Society of Neuroradiology
Vision sciences society
Around 500 top universities globally working in the field of Neuroscience:
Dalhousie University
Leiden University- Neither land
Temple University USA
University Oklahoma
Boston Coll USA
Florida International University
University California – Davis
University Sheffield
University Manchester
University of Nottingham
Cardiff University
University of Toronto – Canada
Hospitals Associated with Neuroscience Research
All around the globe there are 6000 hospitals working on Neurology:
Some of them among them are:
Johns Hopkins Hospital
World Brain Center Hospital
Duke University Hospital
Edward Hospital
Munson Medical Center